Profile of Partners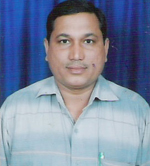 Shri. C.R. Verma (Partner)
Shri C.R. Verma is the founder of North South Logistic Service. He is a very simple person and so are his ideas and outlook into any aspect of business. He has an experience of 18 years of transportation. He believes in fulfillment of commitments and well-defined targets leading to satisfaction and results. He is a man with vision and innovation. He believes in hard work and consistency and advocate that one should always do ones best and never brother about the result. If the performance is good, the result will automatically drive you to the number on position. He has ably steered the company through his determined approach and is a firm believer that all problems have solutions if an analytical approach is used. To him no problems are insurmountable as he has the delicacy and tact to unravel problems before they reach emergency status. He advices staff that knowing is not enough we must apply it. Willing is not enough, we must do it. Let us not to be content to wait and see what will happen, but give us the determination to make the right things happen. N.S. Logistic is very proud to have a partner of such high caliber.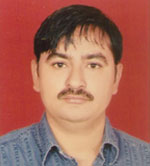 Shri. Dalip Singh (Partner)
He is the brain behind the formation of N.S. Logistic and has been associated with all developments right from its inception. Shri Dalip Singh overlooks the entire operations on all India bases operating from Gurgaon. He has an experience of 15 years of transportation. It is always the challenge of the future, the feeling of excitement that drives Dalip to successful achievements in any task choosen. He is known for being a tough taskmaster with a masterly blend of firmness and softness. Life's blows cannot break Dalip whose spirit is warmed by the fire of enthusiasm. In fact the huge ownership of company-operated fleet would not have been possible in such a short span without his involvement. He is known for application of innovative ideas to strengthen and improve effectively the company, preparing well reports and reports and efficient handling on deployment of vehicles profitability and efficiently.